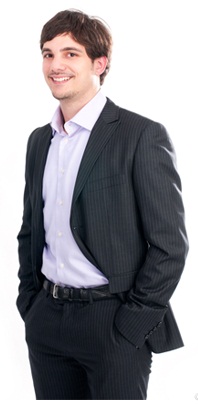 Stefano Abbate offers both strategic and technical solutions to enhance the IT services of small-medium businesses.
It is well-known that choosing the right IT services leads to increase of efficiency and effectiveness of business processes. As a result, bottom line profitability improves.
By harnessing and integrating major technological shifts to support each business solution Stefano Abbate goes beyond increasing productivity: he cultivates and injects innovation that will generate long term economic growth.
The design of an effective network architecture that fits specific business needs speeds up the business processes and significantly improves service delivery.
With the latest telecommunication technologies organizations can provide streamlined, professional services in a cost effective manner.
Working with a client's team, Stefano Abbate analyzes the current business reality with a view towards designing team-based solutions, that create improvements and best practices all designed to increase customer satisfaction and profitability.